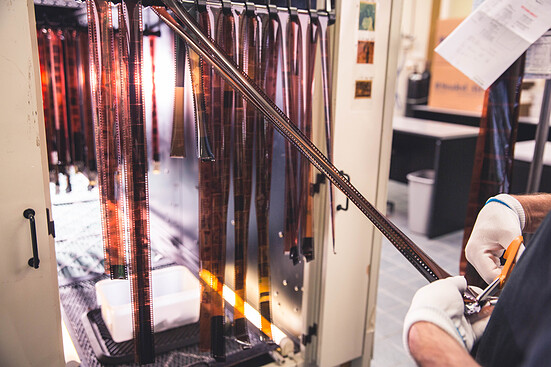 We process 35mm and Medium format color film and disposable cameras of 8, 12, 24, 27, and 36 exposure. You have the option of ordering standard scans (4.5MB, up to 5x7" print) or a large scan (18MB, prints up to 12x18"). After scanning, your images will be available for download then we will mail back your negatives.

Please note: Prints are sold separately.

Have questions? Contact us at info@mpix.com
Details
Film Developing
Mpix develops your 35mm, medium format film or disposable camera and uploads your images into a secure online album just 1-2 days after receiving your film by mail.

Note: We cannot process and do not accept APS (Advantix), E-6 (Slide), true black and white (T-Max or Ilford), disc, 110 or 126 films.
Scanning
You have the option of ordering standard scans (4.5MB, 1565x1037 resolution, up to 5x7" print) or a large scan (18MB, 3130x2075 resolution, prints up to 12x18")



Processed Negatives
After scanning your film, we will mail back your negatives. Processed negatives are shipped back to you separate of any other orders on Mpix to avoid damage, and are sent out on Fridays.
Prints
Prints sold separately
Pricing
Pricing is per roll of film or per disposable camera developed. Choose standard scans (up to a 5x7" prints, 4.5MB) or large scans (prints up to 12x18", 18MB) for your final images. There is no cost to download your images after they are developed. Prints/products are not included.
Shipping
Shipping is a flat rate $7.95 charge per order and covers both you sending your rolls of film/disposable cameras to Mpix and the return of your negatives.

Note: Film Processing Services are not eligible for Free Standard Shipping on Orders $35+.
Customer Questions & Answers